What you need to know about the GOP-led election audit in Arizona
12-05-2021, 05:11 AM
miniming
Member


Příspěvků: 166
Připojen(a): Mar 2021
Přidat uživateli hodnocení 0
What you need to know about the GOP-led election audit in Arizona
What you need to know about the GOP-led election audit in Arizona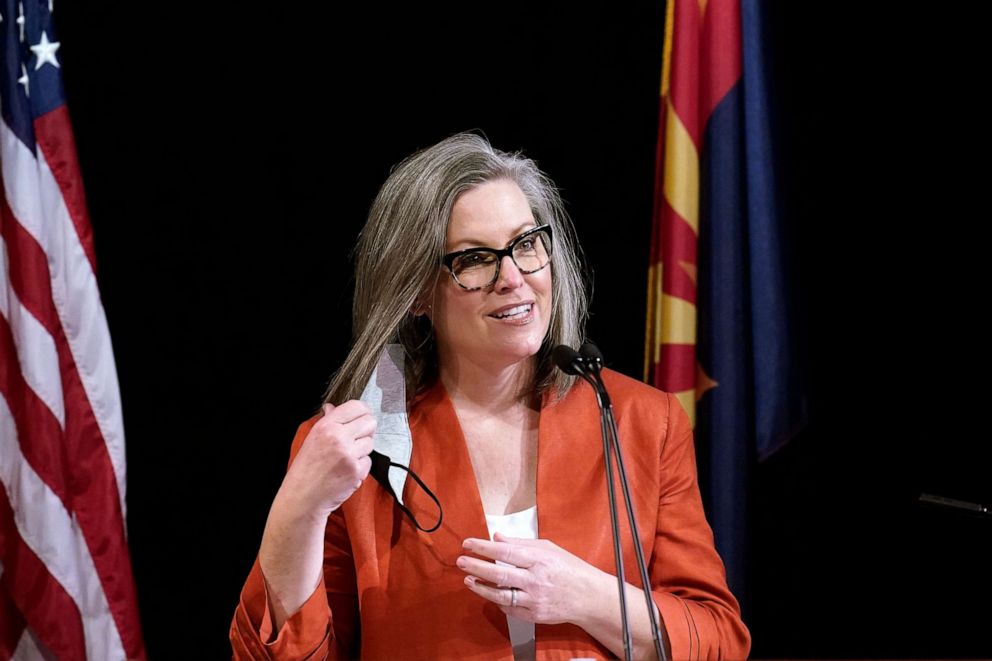 The Department of Justice said it has concerns about violations of federal law.
Arizona's November election is in the headlines again, after the Republican-led Senate there successfully used its subpoena power to obtain Maricopa County's 2.1 million general election ballots in order to audit the presidential and Senate races.
But experts said the process is unprecedented when it comes to auditing an election -- which was signed off on by Democratic Secretary of State Katie Hobbs, Republican Gov. Doug Ducey and Republican Attorney General Mark Brnovich back in November. The audit cannot retroactively change the results of the election, but experts worry that the act of the audit itself will sow doubt about the results.
Ducey refused to entertain former President Donald Trump's various nationwide election conspiracies -- putting him in hot water with his fellow Republican -- and certified President Joe Biden and Sen. Mark Kelly's wins. The election results moved the state out of safe Republican territory.
The state Senate hired a private firm that has never worked in the election realm before. Some of their practices, such as the storage and handling of ballots, have raised concerns with the Department of Justice's Civil Rights Division, which weighed in late last week. In a letter to officials, the DOJ division expressed its concerns about possible violations of ballot preservation laws and voter intimidation. Following that letter, the Senate has since scrapped part of the plan to do follow-up canvassing at voters' homes, but assured the Justice Department that it had plans to do so in a safe and legal manner.
Hobbs said that she met with the DOJ on Thursday, alongside a number of other secretaries of state who have expressed concern about the impact of the audit.
"Every day that this exercise continues, I grow more concerned about what is happening," she said on a call with reporters. "We appreciate and share the concerns raised by the DOJ, as well as the concerns of my colleagues -- other secretaries of state -- who are starting to hear calls for similar audits or reviews to be conducted in their states. This is a horrible precedent that has been set here."
The governor is also now providing security to Hobbs and her family after she received death threats and was followed by a man associated with a far-right media group.
Read More :
สล็อตทดลองเล่น
22-08-2021, 07:20 PM
vultorous
Posting Freak


Příspěvků: 331,593
Připojen(a): Aug 2020
Přidat uživateli hodnocení 0
RE: What you need to know about the GOP-led election audit in Arizona
27-11-2021, 04:56 PM
vultorous
Posting Freak


Příspěvků: 331,593
Připojen(a): Aug 2020
Přidat uživateli hodnocení 0
RE: What you need to know about the GOP-led election audit in Arizona
22-05-2022, 01:50 AM
vultorous
Posting Freak


Příspěvků: 331,593
Připojen(a): Aug 2020
Přidat uživateli hodnocení 0
RE: What you need to know about the GOP-led election audit in Arizona
Uživatel(é) prohlížející si toto téma: 1 Host(é)